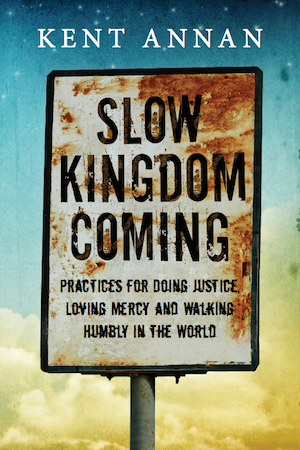 My early experience with Slow Kingdom Coming is that it will be a great book for discussion. I've had the chance to do seminars of the book already with adult Sunday School classes, with mission committees, and with university students. Each time was a great experience in which we all learned a lot. We talked about the big ideas, and this led to tangible ways to move forward. This is my hope for the book.
So if you're interested in reading Slow Kingdom Coming in a group, I'm excited that we have a wonderful Discussion Guide to share with you. There is a one session version, and a six-session version. We want this book to serve you, and creating an excellent discussion guide felt like a tangible way to do that. We also have a "Family Toolkit" coming for the book in the weeks ahead.
To see and download the FREE Discussion Guide, click here.
To join my email list, so you can receive the "Family Toolkit," information about my book tour, and more, click here.